As we all are fans of Google products, it is better to have a look at what they are going to do in the coming year 2019. Making you more curious, I will give you few facts that I found about the their plans for next year. It is pretty sure that we also belong to the affected parties of their plans.
Google+ is shutting down in 2019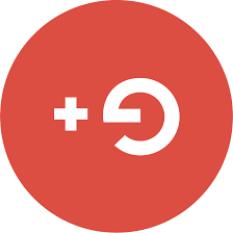 Due to a data breach being revealed, Google is planning to shut down Google+ in the coming year. Google+ is their social media app. They say that this decision has been taken in response to increasingly poor use of G+ among the individuals. And also another reason is the potentially large-scale vulnerability in the app's API that have put many people's profiles at risk. Reporters have said that it was based on a weakness in the Google+ API that may have made some entries in its Profile data fields visible to a hacker. These fields included the user's age, email address, gender, name and occupation. But the company intends to keep a certain form of the app alive for professional customers specially as a business tool.
Google plans to shut down the Inbox app
Google plans to shut down the Inbox app by the end of March 2019. They launched the Inbox app for Android phones in 2014 as a standalone app to exist along with Gmail. It was launched at a time when users could do only limited number of things with Gmail. Inbox brought a range of new ideas to the traditional email like the Snooze button and 'Smart Reply.' By shutting down Inbox and by using the data provided by its usage, Google plans to focus totally on Gmail and plan to give the best email experience to everyone through Gmail. The new version of Gmail arrived this April with many Inbox features and other new ones, such as Smart Compose, so it can be considered as an attempt to make Gmail better through the feedback gained from Inbox. However, for the Inbox fans, this is going to be a sad news.
Three new under water cables to expand their cloud business
Google is planning to build three underwater cables in 2019 with the aim of expanding its cloud business to new regions. The first cable will go from Chile to Los Angeles. The second cable will connect U.S. to Denmark and Ireland. The third is from Hong Kong to Guam. They have planned to finish those in 2019. As the reporters says, the cable running from the U.S. to Denmark and Ireland will boost capacity for North Atlantic customers. It is being developed in partnership with Facebook. The Hong Kong-Guam cable system will help the them to reach customers in Australia and the Pacific region. When the building of all of these cables is done, it will help them to deliver cloud services with a better experience. That means if servers in one region have a problem, then it can still provide services customers without affecting the performance.
These are few of the widely spoken plans of the Google for the coming year 2019. But for the Google+ and inbox fans, this would not be happy news for sure.