Google have noted that now the businesses require purpose-built tools to help their employees. The reason is more than half of the workforce is expected to "contribute remotely by 2020". So they have split Hangouts into two services as Hangout Meet and Hangout Chat with the aim of bringing business teams together.
Hangouts is actually a communication service which allows texting, voice and video chatting with one or with groups. This app is there for iOS and for Android.
Hangouts Meet
Google Hangouts Meet is a latest video meeting experience with one goal : make joining meetings effortless and to have a light, fast interface and smart participant management.
This allows to meet your team from anywhere and can meet them face to face without traveling costs. Also you can hold remote interviews, virtual training classes around the world and much more.
Hangouts Meet easily allows you to run a video conference with 30 persons. You simply need to start your meetings with a shared link- no account, plugin or downloads. Meet provides a place for everyone to join with a calendar, an email invite or an ad-hoc share.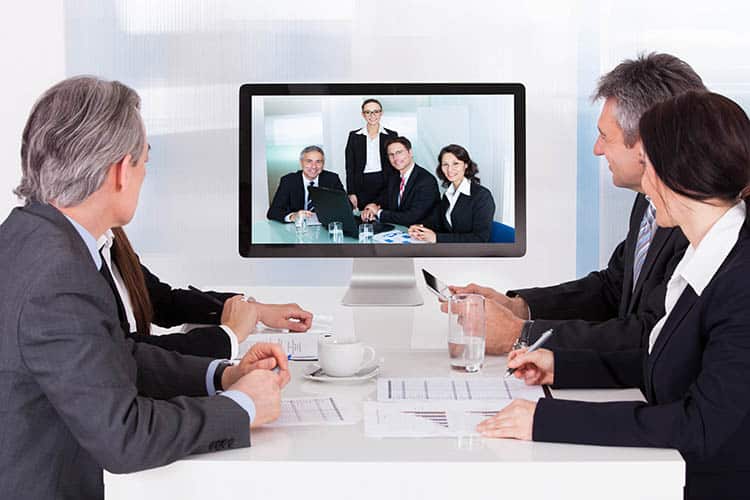 As Hangouts Meet directly integrate with G suite, (a package of cloud-based services that can provide your company or school with a new way to work together online) all information you need about each meeting is automatically pulled from the Calendar. So all you need to do is to make a new appointment in Google Calendar, invite participants and schedule the time for the video conference. For G suite Enterprise customers, each meeting has a dial-in phone number. So the guests can dial in quickly with just two taps on their smartphones despite WiFi or data issue.
Hangouts Chat

As the Google says Hangouts Chat is "an intelligent communication app for teams that takes direct messaging in Hangouts". That means a team working in a certain project should be able to share their works, ideas and etc. So with this you can chat with teams in your company or with one-to-one in your company.
Hangout Chat also integrated with the G suite and consist of threaded conversations.Therefore you are able to share information, view photos videos and can filter things from old conversations right from the chat.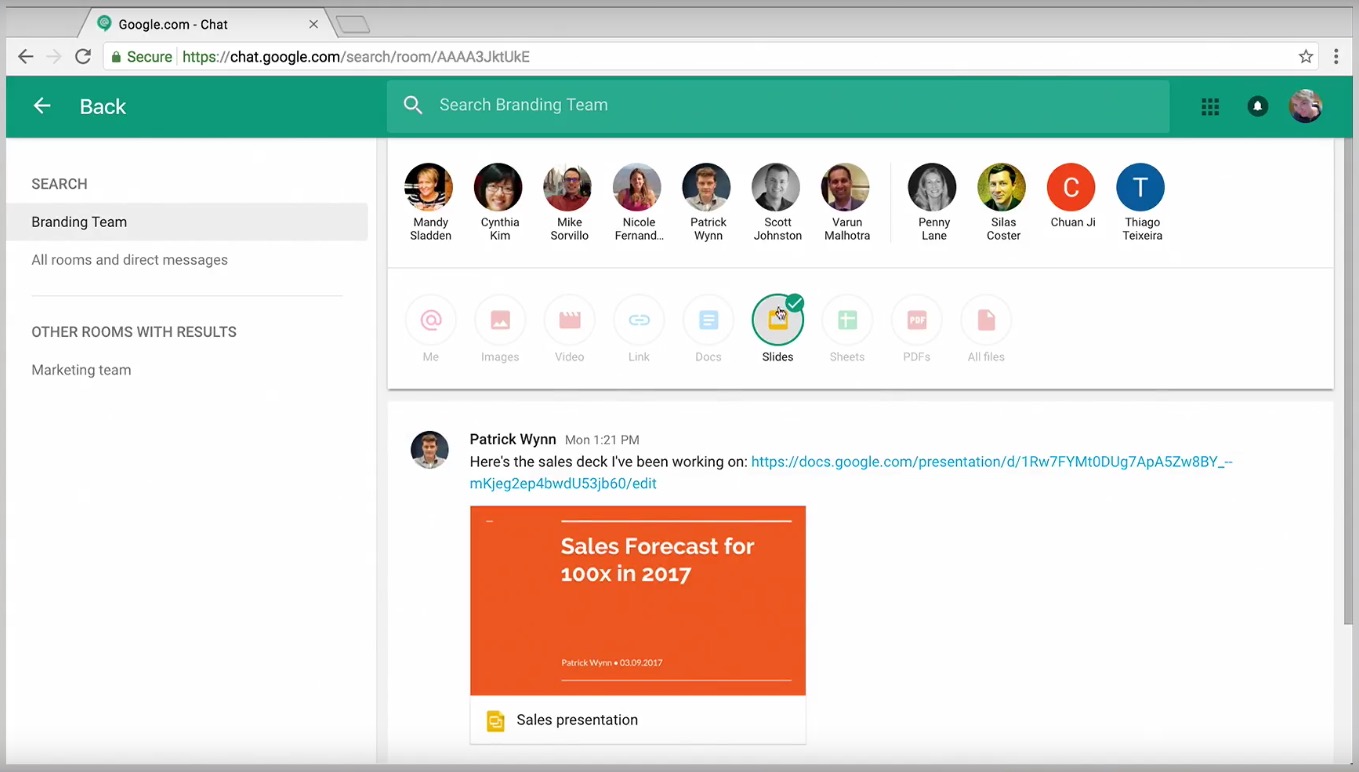 This Chat is made not only for the above purposes, but also to provide a platform for enterprise tools they work with. This supports a wide range of capabilities- from bots to simple scripting. And also integrated with third party applications allowing the teams in the company to do more.
Asana, Box, Prosperworks and Zendesk are some companies that Hangouts is teaming up with to build this platform. And for making the workflow much easier, Hangouts Chat feature @meet is said to be an "intelligent bot build on top of the Hangouts platform which uses natural language processing and machine learning to automatically schedule the meetings for your relevant team with Hangout Meet and Google Calendar".
Hope this be a Google's biggest push into team or company communications in the coming years.